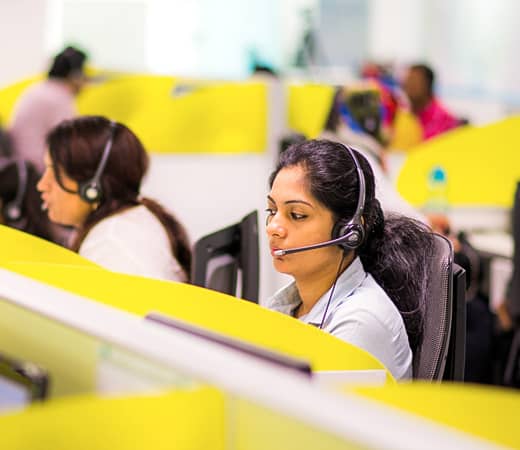 Tanfeeth handles the back-office operations teams for Emirates NBD Group, which includes:
Emirates NBD Contact Center Operations
Emirates Islamic Contact Center Operations
Collections
Compliance Operations
Finance and Accounting
International Payments
Retail Credit Operations
Wholesale Banking Operations
Central Operations and Service
Human Resource Services
Logical Security
Procurement Operations
We provide fully-customized, flexible and scalable solutions through "lean" processes, which are embedded in an entire customer-centric ecosystem. We contribute to Emirates NBD Group's cost efficiency revenue, reduce risk by streamlining processes and driving productivity. Our end goal is to continue to raise the benchmark for customer service across the region.