Emirates NBD raises support for special needs individuals through Perspectives art event
Initiative part of bank's wider engagement with people with special needs
Bank donates proceeds to Manzil Center for Individuals with Disabilities via art exhibition and auction
Dubai, February 3, 2015: Emirates NBD, the leading banking group in the region, joined hands with Manzil Center for Individuals with Disabilities to raise awareness and funds for special needs individuals via 'Perspectives', a unique art exhibition and event.
The event held at the Al Murooj Rotana Hotel, Dubai, showcased stunning artworks created by students at Manzil. Guests of the bank, comprising private, priority and personal banking customers joined art patrons to view the paintings, followed by a live auction.
All proceeds from the exclusive event were donated to Manzil, a UAE-based centre that provides early intervention, education, transition and vocational training programs for individuals with special needs.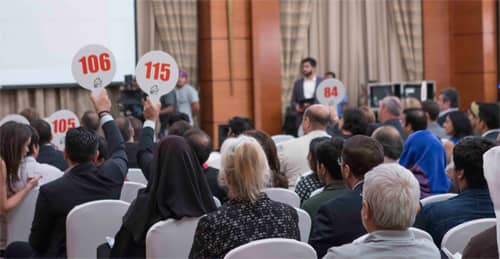 Speaking about the initiative, Vikram Krishna, Head – Group Marketing and Customer Experience, Emirates NBD said: "As a home grown bank Emirates NBD has always demonstrated deep commitment to the UAE community and this event is a part of our wider engagement with Manzil Centre for Individuals with Disabilities.
"The aim of this event was to not only showcase the incredible talent of these gifted individuals, but to also change our perspective on their unique skills. By providing these artists a platform to express their creativity, we hope to empower them in other facets of life" added Krishna.
Commenting on the sidelines of the event, Dr. Aisha Saeed Hussaini, Director of Manzil, said: "We are grateful to Emirates NBD for Perspectives. This event has helped bring about the much awaited change in the way society has so far perceived us. Our artists are now acclaimed as people with extraordinary abilities, instead of people with disabilities."
With a 50 year heritage, Emirates NBD has always been an active participant and supporter of the UAE's main development initiatives as well as other UAE-based educational, environmental, cultural, charity and community welfare establishments. As a socially responsible corporation, the Group engages in various corporate social responsibility activities, focusing mainly on priority causes such as charity, education, environment, culture, art and sport.