The benefits of your Debit and Credit Card
Make payments easily with Fitbit PayTM
Fast, easy and secure
Add your Emirates NBD card to Fitbit Pay and pay with your watch
High level of security
Keep your transactions (Card number) private
Accepted anywhere
Use Fitbit Pay at contactless payment terminals worldwide
Setting up Fitbit Pay is so easy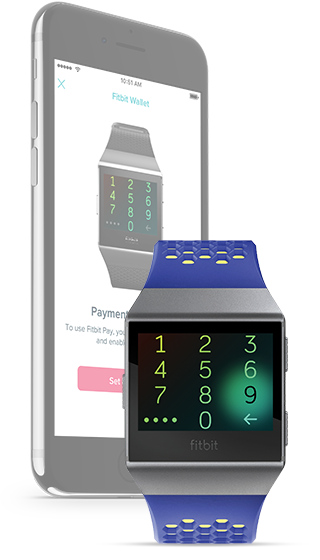 To get started, download the latest version of the Fitbit app on your smartphone and make sure your Fitbit watch is charged.
Open the Fitbit app on your phone and navigate to your watch settings
Tap Fitbit Wallet and follow the instructions to add your card.
If you haven't created a PIN code for your watch, you will be asked to set one
Enter your card details
Read and accept the Terms and Conditions
Enter the Authentication Code sent by SMS to your registered mobile number on our system
Once you're done, Fitbit Pay will sync the activated card to your watch via Bluetooth
That's it! You're ready to make payments from with Fitbit Pay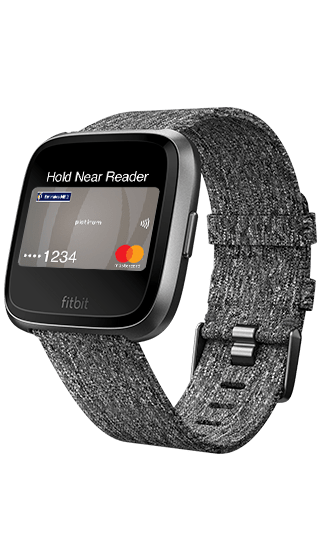 Enter your 4 digit pin once in the morning and it stays on for 24 hours or until you remove the tracker.
Single button hold and tap your tracker to the card reader to make a payment.
After making a payment, confirmation appears on the watch and a push notification with details apeears on the phone.
Track recent Fitbit Pay purchases and manage cards in the app.
Use Fitbit Pay anywhere you see the contactless symbol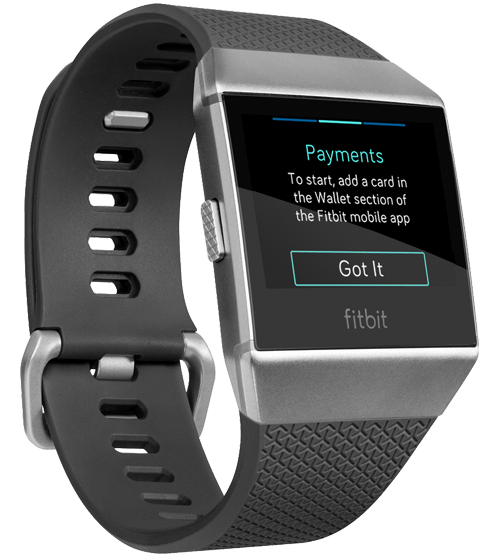 Fitbit Ionic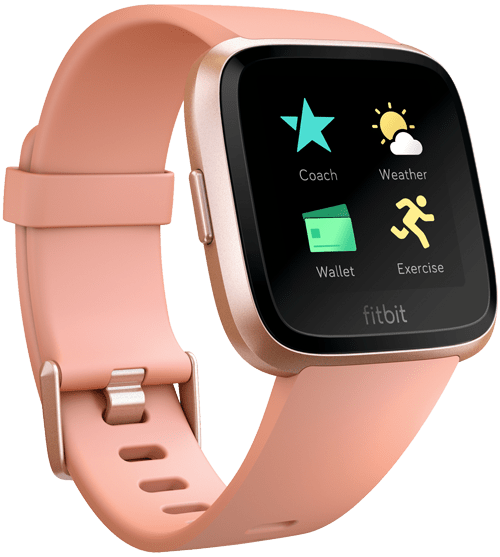 Fitbit Versa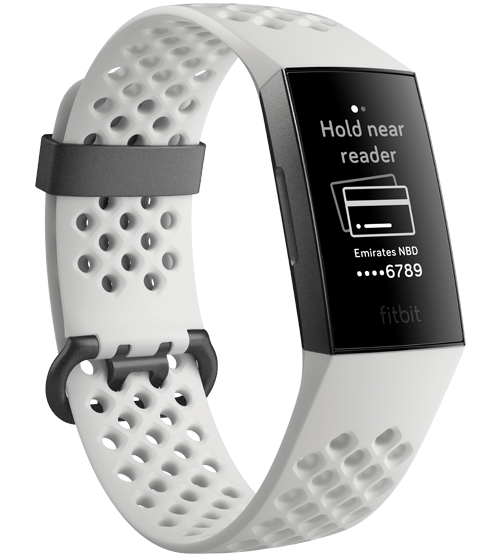 Fitbit Charge 3 Special Edition
Managing Your Cards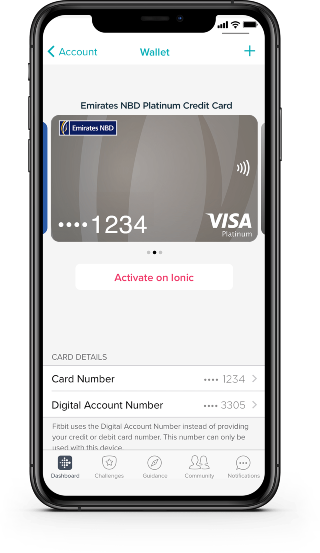 Manage your cards in the app and on your tracker.
The app dashboard gives you control to add or remove cards and set defaults.
You can keep track of your latest spending in the app.
You can store up to 6 cards.
Click here for Terms and Conditions
*Fitbit Pay is available on Ionic, Versa and Fitbit Charge 3 Special Edition Smartwatch models.
The safer way to pay
Your physical Card number is kept private and never stored in Fitbit Pay or shared with merchants.
For added safety, using Fitbit watch requires authentication from your personal watch PIN.
Real-time purchase alerts keep you on top of your Card account. You can also view your last transactions in the Fitbit app.
Enjoy peace of mind with sophisticated fraud protection from Emirates NBD.