Increase your eligibility for a Personal Loan with the Emirates NBD Co-Applicant Program.
Now you can increase your chances of getting your Personal Loan application approved with a little help from your salaried spouse or close relative. The Emirates NBD Co-Applicant Program now makes your application process easier.
Features and benefits:
Loan amount of up to AED 4 million for UAE Nationals and AED 2 million for expatriates
Enjoy the benefits of 2 salaries at the same time
Co-Applicant can be a spouse or kin
No company listing or salary transfer required for Co-Applicant
Minimum salary of AED 10,000 required for the Main Applicant
That's not all, you will also get to avail a 1st year FREE Premium Credit Card** of your choice and enjoy it's exclusive benefits. Existing card holders will gain the advantage of a free renewal.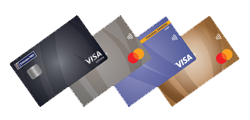 Terms & Conditions
Promotion is not applicable in conjunction with any other offers or rate discounts
* Interest rate for loan tenor of 48 months
** Credit card application on loan amounts of 150,000 and above only