Emirates NBD takes lead on training branch staff in Emirati Sign Language
#TogetherLimitless initiative to enhance banking experience of customers with hearing disabilities
Ongoing commitment to financial inclusion of people of determination
Dubai, UAE, 19 October 2021: As part of its long-term commitment to the financial inclusion of People of Determination (People with Disabilities), Emirates NBD, a leading banking group in the MENAT (Middle East, North Africa and Turkey) region, has started training its branch staff in Emirati sign language (ESL).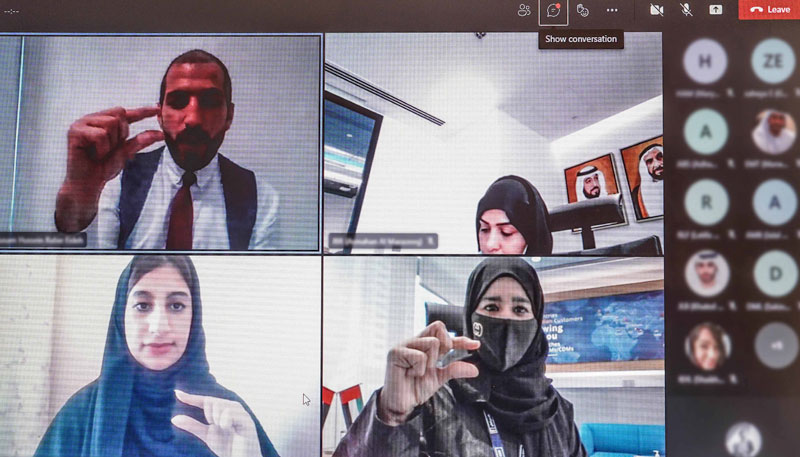 Developed by the Zayed Higher Organization for People of Determination, Emirati Sign Language is the first sign language for the UAE dialect, and a unified reference language for those with hearing disabilities in the UAE.
The bank recently completed a pilot workshop to train the first cohort of 17 branch managers as part of an ongoing programme to enhance front-line staff's ability to better serve customers with hearing disabilities. Led by its flagship advocacy platform #TogetherLimitless, the bank continues its pioneering efforts towards the financial inclusion of People of Determination in the UAE. So far, over 2100 branch staff have been trained in American Sign Language and bank staff continue to receive training on disability etiquette and workplace inclusion.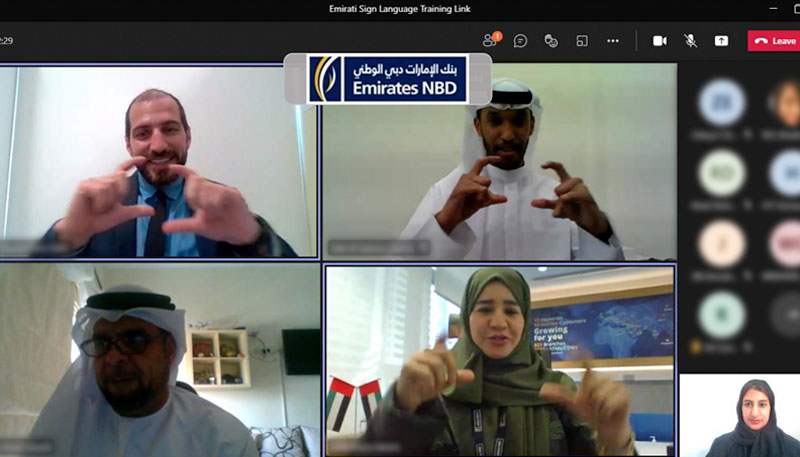 As part of continuing initiatives to enhance the banking experience for customers with disabilities, Emirates NBD has transformed two-thirds of its branches to be disability friendly as well as introduced several assistive technologies, including 'KinTrans,' a technology that enables easy two-way communication between sign language communicators with hearing disabilities and people who use spoken languages, and hearing loops.
"As part of our ongoing commitment to inclusion, Emirates NBD has always taken the lead in empowering People of Determination towards independence in their day-to-day financial lifestyles," said Marwan Hadi, Executive Vice President and Head of Retail Banking, UAE at Emirates NBD. "We aim to continue to strengthen our offering for customers with disabilities, with initiatives that enhance and support their banking experience."