350 Emirates NBD customers declared winners of 'Year of the 50th Golden Jubilee campaign'
Dubai, 22 April 2022: Emirates NBD, a leading banking group in the MENAT (Middle East, North Africa and Turkey) region has declared the winners of its Golden Jubilee campaign celebrating the UAE's Year of the 50th anniversary.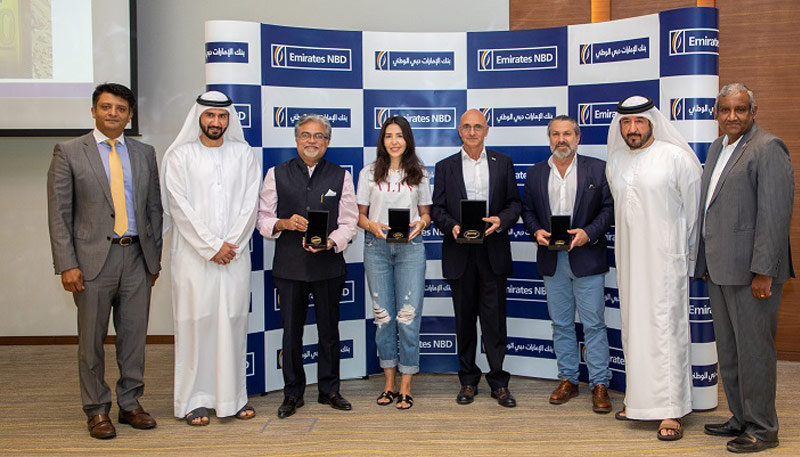 The campaign was rolled out in November 2021 for a period of 50 days, giving existing and new Emirates NBD customers the opportunity to win gold. To participate, customers could sign up for new products including accounts, credit cards, loans, overdrafts and wealth solutions or increase their deposits, card spends or send remittances and thereby increase their chances of winning.
Mr. Marwan Hadi, Executive Vice President and Head of Retail Banking at Emirates NBD, felicitated the lucky winners. Ms. Simona Antonietti walked away with the grand prize of 500 grams of gold while 7 Mega Golden winners each won 50 grams of gold, and 342 Golden winners each won 25 grams of gold.