Tanfeeth and Emirates NBD KSA embark on 'Tatweer KSA' Transformation Program.
June marked the start of a very exciting, collaborative journey between Tanfeeth and Emirates NBD KSA Operations named 'Tatweer KSA'.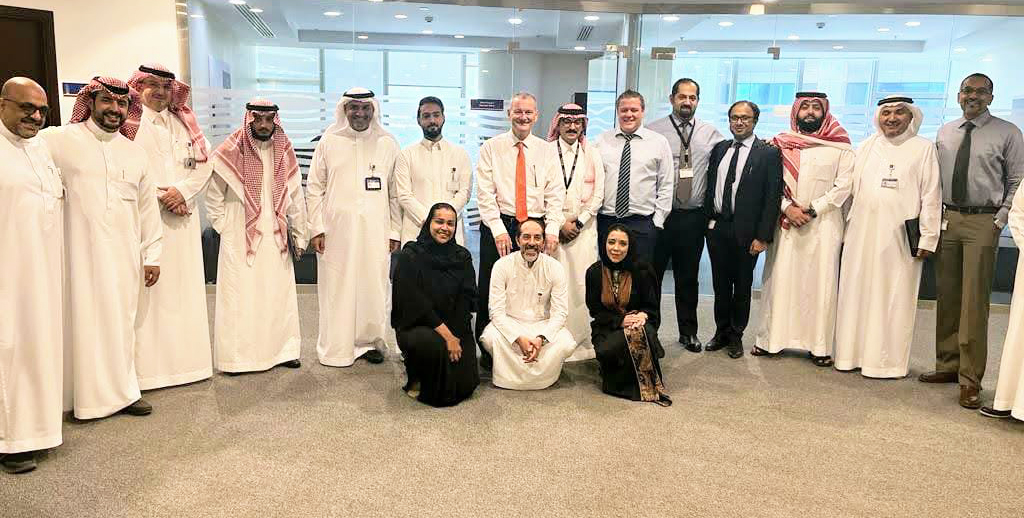 The objective of the Tatweer KSA program is to transform KSA Operations across both Retail & Wholesale banking segments. The end goal is to improve customer experience, operational risk management and operational efficiency; by replicating and leveraging all aspects of the Tanfeeth Operating model to align, standardize and enhance in-country Operations in KSA. This program has been launched on the back of the successes we have already seen from a similar project that was launched in Egypt at the end of 2021 (Tatweer Misr), and it shows the commitment to ensure that we have aligned operating models across our international footprint.
The program was launched in June with Tanfeeth leaders conducting a two-day visit to Riyadh to meet the KSA team. During this visit they ran multiple workshops with Operations Heads and met with the KSA EXCO team to outline the program's objectives and deliverables which are established under two pillars; an Operational Transformation and Digital / STP Transformation. All of the planned operational and digital transformation is aligned to and underpinned by the ongoing KSA IT Transformation program.
Post the Riyadh kick off visit and alignment with stakeholders, in order to identify and prioritize the alignment & optimization opportunities the Tanfeeth & KSA teams will run virtual workshops. Outlining the Tanfeeth Support model consisting of areas such as Transformation and Business Intelligence, Learning and Development, Operational Risk, Human Resource Business Partners, Communications and Culture, Recruitment and Rewards. This will be followed by a multiple deep dive sessions into each of the Operations functions and Support areas to identify the opportunities to align and optimize KSA operations functions. We will create some delivery squads to then start sprinting and delivering the transformation agenda.
Both the Tanfeeth and Emirates NBD KSA teams are truly excited to be embarking on this transformation journey and through the ongoing collaboration between the two, we look forward to being able to take KSA Operations to the next level.
For any further information on Tatweer Misr, please contact Scott Gernon, AVP - International, Projects & Customer Experience, Tanfeeth at scottg@emiratesnbd.com or Ghassan M. Ragheb, Head of Operations and Administration, Emirates NBD KSA at GhassanRA@EmiratesNBD.com.