Emirates NBD wins two major titles at Euromoney Awards for Excellence 2021
Bank retains 'Best Bank in the UAE' title for seventh consecutive year
Recognised as the "Middle East's Best Bank"
Dubai, 8 August 2021: Emirates NBD, a leading banking group in the MENAT (Middle East, North Africa and Turkey) region won major recognition at the Euromoney Awards for Excellence 2021.
Emirates NBD was awarded 'Best Bank in the UAE' for the seventh consecutive year. Further, the bank was also awarded the title of 'Best Bank in the Middle East', highlighting its leadership position in the highly competitive regional banking sector.
The bank was lauded for its continuous focus on product and service innovation to create a frictionless customer experience, reinforcing Emirates NBD's standing as the bank of choice for customers, employees, and shareholders.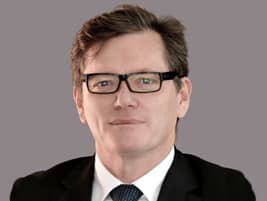 Commenting on the win, Shayne Nelson, Group CEO, Emirates NBD said, "We are honoured yet again to receive the two most prestigious titles at this year's Euromoney Awards. The past year has been challenging due to the pandemic, and its impact was felt not only by individuals, but also by the economy as a whole. Even in this unprecedented situation, Emirates NBD continued to deliver uninterrupted banking services to customers and businesses through our robust digital infrastructure and core customer-centric philosophy. Time and again, Emirates NBD has displayed its ability to continuously innovate and leverage its digital expertise to offer customers an unparalleled banking experience across the region. It is truly gratifying to be recognised for our hard work and these awards further validate our reputation as an innovation-led, customer-focused bank."
The prestigious recognition at the Euromoney Award for Excellence is the latest in a series of accolades received by the bank. Earlier this year, Emirates NBD was recognised for its effort in the region in responding to the global pandemic and its pioneering approach to innovation in digital banking by The Banker. It was named 'Bank of the Year – UAE 2020' for the sixth year and 'Bank of the Year – Middle East 2020' for the third time.