Emirates NBD aligns 2017 CSR objectives with 'Year of Giving' themes
Underscores HH Sheikh Khalifa bin Zayed Al Nahyan's 'Year of Giving' initiative
Focus on financial literacy, volunteering, sustainable social responsibility, and UAE national pride in 2017
Dubai, 13 March, 2017: In keeping with the 'Year of Giving' initiative, launched by His Highness Sheikh Khalifa bin Zayed Al Nahyan, Emirates NBD, a leading banking group in the region, announced that it has aligned its 2017 Corporate Social Responsibility (CSR) objectives with the three main themes of the UAE President's initiative – 'Strengthening social responsibility in the private sector,' 'Promoting a spirit of volunteering,' and 'Strengthening the concept of serving the nation in new generations of Emiratis and expatriates.'
The key focus areas for Emirates NBD's 2017 CSR policy include enhancing donation platforms, promoting financial literacy, exchanging volunteering hours, collaboration with corporate peers towards sustainable social responsibility and focusing on UAE national pride, through emphasis on the country's pearl diving heritage.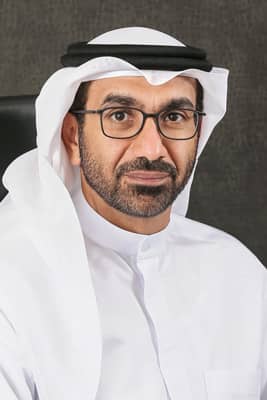 Commenting on the announcement, Hesham Abdulla Al Qassim, Vice-Chairman & Managing Director at Emirates NBD, said: "The spirit of giving is an inherent aspect of the culture of the UAE, and Emirates NBD's efforts towards giving back to the global community have long been a testament to that spirit. The leadership at the bank also fully endorses and agrees with the directives of HH Sheikh Khalifa Bin Zayed Al Nahyan, the President of the UAE, to dedicate all activities during 2017, the Year of Giving, to the brave UAE martyrs, who demonstrated the ultimate spirit of sacrifice by laying down their lives for the nation. Throughout 2017, we aim to embrace and adopt the key concept of 'giving,' as defined by His Highness Sheikh Mohammed bin Rashid Al Maktoum, Vice President & Prime Minister of the UAE and Ruler of Dubai, by ensuring that all activities in our CSR calendar this year are designed to make a difference to individuals, society and the nation as a whole.
"We are conscious of our leading position as one of the largest banks in the UAE, and this brings a huge sense of responsibility towards the community we serve. Emirates NBD is fully committed to supporting the 'Year of Giving,' and has planned a series of activities that will build on our existing efforts to give back to the community."
Emirates NBD's CSR strategy has already won recognition across the GCC, taking two awards at the recently concluded Gulf Sustainability Awards. The bank's Exchanger Programme was recognized as the Best Employee Volunteering Programme, while Ms Elena C. Cruz, Vice President, Head of Brand Management and CSR, received recognition for CSR Professional of the Year in the region.
Building on the social contributions via customer, employee, and corporate donations in 2016, Emirates NBD plans to enhance its mechanisms and facilitate and simplify the process for making financial donations to registered charitable organizations this year, via the bank's online donation channel, its novel Facebook Like-to-Donate platform and the recently introduced option to donate unused bank rewards, including Plus Points, for cash equivalents.
Under the pillar of volunteering, Emirates NBD's in-house Exchanger Volunteer Programme aims to complete 15,000 hours of volunteer work this year with its partner organisations, up from 10,000 hours last year. Exchangers (employee volunteers who regularly exchange their time for social good) work across all focus areas of Emirates NBD's CSR activities including sharing their knowledge to promote financial literacy, in particular, among youth and blue-collar workers and spending time with the disadvantaged and underprivileged. To encourage employees to further grow the group of registered 1400 Exchangers in 2017, the bank also introduced the allocation of one extra Volunteer Annual Leave day to each employee.
Building on its role as a frontrunner of sustainable social investment in the private sector with platforms such as #TogetherLimitless and #moneywise, the bank aims to knowledge share its Creating Shared Values (CSV) model with other corporate entities, to assist them in defining their CSR objectives. Emirates NBD's #TogetherLimitless advocacy platform undertook several initiatives in 2016 to foster sustainable, long-term integration of people with disabilities into the community. These included launching the Careers Network to facilitate workplace inclusion of people with cognitive disabilities, transforming existing bank branches into disability-friendly ones, promoting financial inclusion by offering Sanad card holders (privilege access card developed by CDA for people with disabilities) the Emirates NBD 'Beyond from Personal Banking' package exempt of minimum salary, as well as publishing a research report on the banking and financial habits of people with disabilities in the UAE.
The bank's financial literacy platform, #moneywise, launched a financial coaching programme providing peer-to-peer financial coaching to employees, launched Worthy.ae, a platform that extends financial literacy and wellbeing content to the social space, and also conducted outreach programmes designed to work on financial literacy with various focus groups including employees, customers, youth, corporates, SMEs, and labour workers.
To instill a spirit of national pride in the UAE National youth, Emirates NBD also intends to launch a flagship culture and heritage initiative later this year.
The announcement today is aligned with Emirates NBD's continuous efforts to be a sustainable bank of the community and invest in socially responsible programmes and solutions that address the United Nations Sustainable Development Goals (SDGs), the UAE Vision 2021, and the United Nations Environmental Programme Dubai Declaration for Sustainable Finance under the auspices of the Ministry of Climate Change and Environment.