Emirates NBD Wholesale Banking wins UAE Domestic Cash Management Bank of the Year
Bank's mobile banking app, smartBUSINESS is recognised by Asian Banking and Finance Awards 2015
Dubai, July 29, 2015: Emirates NBD, a leading bank in the region, announced today that its Wholesale Banking Division has been awarded 'UAE Domestic Cash Management Bank of the Year' at the fourth annual Asian Banking and Finance Awards for Wholesale Banking.
The bank was recognised for its extensive client base of business entities on the web as well as mobile channel, 'smartBUSINESS', which offers UAE-based corporate customers 24/7 account information and transaction access to a comprehensive cash management product suite encompassing payments, collections, trade and liquidity management services.
The award was presented to Samir Sahu, Executive Vice-President, Group Transaction Banking, Emirates NBD at a prestigious award ceremony held recently in Singapore by Asian Banking and Finance magazine. The ceremony honoured achievements in Retail and Wholesale banking across Asia and was attended by 200 bankers from over 30 countries.
Commenting on the awards, Jonathan Morris, General Manager - Wholesale Banking at Emirates NBD said, "Wholesale Banking at Emirates NBD has distinguished itself as a clear market leader by identifying gaps and needs in the market and introducing innovative banking solutions that provide our customers an enriched banking experience. Our smartBUSINESS app and online platform leverage technology to provide corporate customers ready access to transactions and we are delighted to receive recognition from industry peers.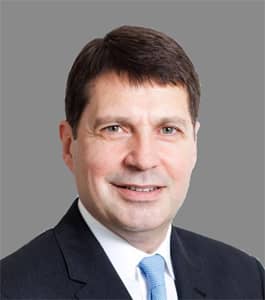 "Digital solutions are a key differentiator in the business space and we are at the forefront, continually developing new products and services for the business community."
The smartBUSINESS mobile app, is available on Apple and Android platforms. Customers using the smartBUSINESS mobile app or the smartBUSINESS online platform can perform a range of banking transactions on-the-go, including utilities and salary payments, local and international funds transfers and tracking of transaction status in real time.
The wholesale bank has recently introduced another technology-based innovation, 'ICCS collect', a fully integrated remote cheque deposit solution designed for business, which has been very well received.
Nominations for the Asian Banking and Finance awards are judged by a team of chosen experts in the field of banking and finance using a stringent evaluation process. The most innovative projects and the best practices in Asia's wholesale banking sector are determined using a balanced and transparent scorecard.