Dubai, UAE, 3 November 2023: Emirates NBD, a leading banking group in the MENAT (Middle East, North Africa and Türkiye) region, commemorated UAE Flag Day with staff ceremonies at its Deira headquarters and Meydan Offices.
Hesham Abdulla Al Qassim, Vice Chairman and Managing Director, Emirates NBD Group, said: "Emirates NBD is honoured to celebrate the UAE Flag Day to affirm our national pride and inspire a strong sense of unity. As a leading national bank, UAE Flag Day highlights our proud history and renews our loyalty to our wise leadership."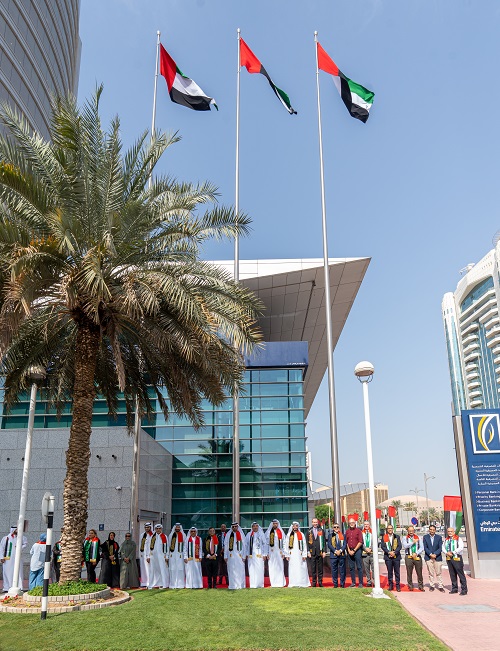 "This significant day in the UAE calendar represents our country's identity and values, constantly reminding us to strive for excellence in everything we do and strengthen our efforts to enable progressive development of the country," he added.