All's well that ends well
Chief Investment Officer's Desk, 09.10.2017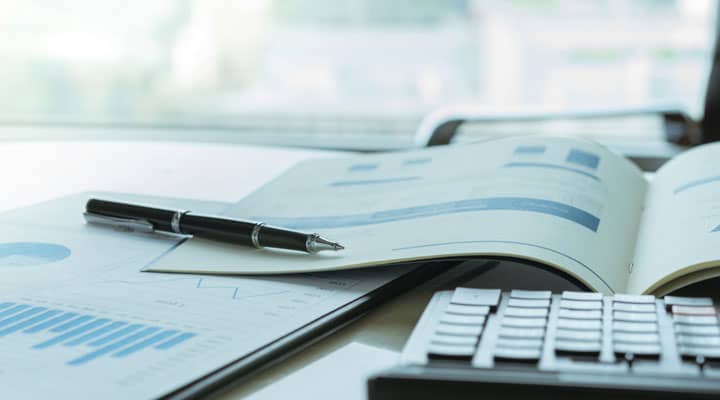 AT A GLANCE
Economic outlook remains bright in the short term
Stars aligned for year-end equity rally
Cyclical weakness, no bear market in government bonds
Euro and sterling range-bound versus the dollar
Demand for GCC debt remains robust
Asset classes reacted to a strong data flow and renewed hopes for US tax reform, with global equities setting new record highs lead by the S&P500, bond yields rising and credit spreads tightening. Markets shrugged off resurging political risks in Europe and in the UK, focusing on the improving global outlook and signals of slowly mounting inflationary pressures. On a less positive note, President Trump was quoted to have said Saturday that "only one think will work" with North Korea, as new missile tests may be planned.
Strong economic momentum and easy policy eclipse risks in the short term
Business surveys as well as hard data continue to paint the picture of a solid global economy, boding well for the current quarter. At the same time, accommodative monetary conditions and higher odds of US fiscal stimulus make it hard to identify the risks to the outlook in the short term. We continue to hold the view that this bull market should run into the year end, supported by a confluence of cyclical and policy factors.
However, expect short spurts of volatility on renewed saber-rattling between the US and North Korea or any other geopolitical risks. The US markets are focusing on the tax reform and any negative news on this front would be a disappointment to investors. Pullbacks would provide an opportunity to add to risk. Safe-haven assets – gold, the Japanese yen and US long-dated Treasuries – are mildly oversold and quickly reversed losses Friday, preparing the ground for a minor bounce.
The global recovery in capital spending continues, as evidenced by the August factory orders reports for the US and the German economy. Business surveys hit multi-year highs in the US, were strong in Europe and Japan, and business confidence in China hit its highest level in 2017. Weakness in US non-farm payrolls was mostly hurricane related and, more importantly, both the US and Japan saw better than expected wage data, allaying concerns about the threats of a recovery with no inflation.
US equities and financials supported into year-end
The US economy has continued to perform above expectations since last June. The Citigroup US Economic Surprise Index has closed in positive territory for the first time since November 2016. This bodes well for the short-term performance of US equities and in particular for that of cyclically-biased sectors, which vindicates our overweight on the US market and our positive view on banks.
Expectations of US Treasury bear market misplaced
US bond holders, on the contrary, must be worried that the three-decade bull market may be close to an end, as upside pressures on Treasury yields keep on building. Should US 10-year yields rise above 2.4%, technical analysts would promptly observe that the downward-sloping trend line of the last thirty years has been breached to the upside, supposedly an ominous sign for Treasuries. With secular deflationary factors like excess debt, adverse demographics and technology disruption firmly in place, we would tend to dismiss calls for a new bear market in global bonds. We would rather see the current rise in yields as cyclical, hence temporary in nature, however painful it may prove to be for investors holding bonds which offer little protection against rising inflation. Tactically, we stick with our underweight positioning in global government bonds, supported by ongoing global reflation.
Risks of Catalonia's separation from Spain currently limited
We would use the current sell-off in Spanish equities to buy quality companies which have recorded drops of up to 20% from their peaks, as well as to add some exposure to the better capitalized banks sensitive to the Eurozone economic recovery.
The Euro area has seen a resurgence in political risks. On Thursday the Spanish constitutional court suspended a session of the Catalan Parliament in which lawmakers were expected in the following week to make a unilateral declaration of independence. This is one of the worst political crisis hitting Spain since it embraced democracy in the '70s, following the referendum on independence held in Catalonia on October 1st. The Catalan economy accounts for quite a significant share of Spain's GDP c. 20%. The fallout from this crisis has led to Banco de Sabadell, the country's fifth-largest bank, to relocate its headquarters out of Catalonia. Eventually, we deem the odds of independence to be low, given the negative economic consequences of the region's exclusion from the Euro area. Catalan banks would lose access to ECB funding in the case of a separation from Spain.
Sterling and euro short-term range-bound against US dollar
The UK's separation process from the EU is becoming more entangled. The European authorities are taking a hard stance in relation to the UK's due payments for its past EU membership and at the same time PM May's leadership is further put into question after her unfortunate performance at the Conservative Party conference. The Pound Sterling is bearing the full brunt of increasing political uncertainty, with mixed economic data blurring the case for a November rate hike. A drop of the currency below 1.30, reversing policy-tightening-related gains, should provide a buying opportunity.
Although the US dollar should have only limited upside against the euro from current levels, we do not see a compelling case for a forthcoming resumption of euro strength either. The September ECB minutes and declarations by the chief economist Praet suggest that the ECB is likely to announce at its October meeting a lower for longer Quantitative Easing (QE). A sharper reduction in asset purchases in 2018 combined with an extended deadline for the end of QE would address the issue of the scarcity of bonds eligible for QE and at the same time take some steam off the euro bull-run.
Demand for GCC debt remains robust
Last week's demand for over $30bn of Abu Dhabi's $10bn sovereign bond issue was broadly driven by international investors. Interest in the 10- and 30-year maturities was 59% and 77% from the US and the European investor bases respectively. About two-thirds of it was accounted for by fund managers. We continue to hold the view that investment-grade GCC sovereigns remain attractive compared to their EM peers. This is still the case in spite of the year-to-date average compression of 37 bps in the credit spreads of UAE's investment-grade bonds. Currently UAE IG bonds are trading at an 118bps premium over Treasuries, a level last seen in June 2014.
Standard and Poor's rating agency affirmed the Kingdom of Saudi Arabia at 'A-/A-2' and expects authorities to take steps to consolidate public finances and maintain government liquid assets close to 100% of GDP over the next two years. The agency also affirmed the Kingdom of Morocco sovereign rating at BBB-, the lowest investment grade rating.
Growth expectations for Asia intact
The World Bank raised its economic growth forecasts for developing East Asia and Pacific for this year and 2018, but added that the generally positive outlook is clouded by rising risks of trade protectionism and growing geopolitical tensions. The World Bank expects China to grow at 6.7% in 2017 and 6.4% in 2018 versus previous forecasts of 6.5% and 6.3% respectively. China's foreign exchange reserves ($3.1tn) are consistently growing at a stable pace this year, supporting the Chinese Yuan. While EM spreads are close to record-tight levels, our assessment is that fundamentals for the area warrant such valuations, with no evident signs of stress for the near term. Should the Chinese currency come under renewed pressure, authorities would allow for larger trading bands and closely monitor financial sector vulnerabilities as monetary policy would be tightened to safeguard the currency.
Don't miss the boom in Video Gaming
The BI Global Video Games Valuation Peers Index is up 31.4% year–to-date, outperforming the World Technology Index and the Nasdaq Composite Index Sustained strong sale, earnings growth and margin expansion have led to the gains. Video gaming developers have shifted to a recurring revenue model from an in-game digital purchases and add-on model, thus reducing the hit-driven risk associated with large game launches.
The largest software providers in the world are racing towards AI, including Google, Amazon, Apple, IBM, Salesforce, Nvidia and Intel. The competitors continue to form partnerships and acquire small companies that are specialized in AI for competitive differentiation. The most prominent examples of partnerships for AI are Salesforce with IBM and SAP with Google. Some of the companies are speeding up the process of AI adoption by providing open source algorithms for gathering data and developing their AI strategy, whilst also encompassing an ecosystem of users.
Written By:
Giorgio Borelli
Head of Asset Allocation,
GiorgioB@EmiratesNBD.com
Anita Gupta
Head of Equity Strategy,
Anitag@EmitatesNBD.com
Yahya Sultan
Head of Fixed Income Strategy,
YahyaS@EmiratesNBD.com
Disclaimer

While ENBD uses reasonable efforts to obtain information from sources which it believes to be reliable to the best of its knowledge, ENBD makes no representation that the information or opinions contained in this publication is accurate, reliable or complete and Emirates NBD accepts no responsibility whatsoever for any loss or damage causse by and act or omission taken as a result of the information contained in this publication. This publication is provided on a confidential basis and is for informational uses only and is not intended for trading purposes. Data/information provided herein are intended to serve for illustrative purposes. The data/information contained in this publication is not designed to initiate or conclude any transaction. In addition, the data/information contained in this publication is prepared as of a particular date and time and will not reflect subsequent changes in the market or changes in any other factors relevant to the determination of whether a particular investment activity is advisable. This publication may include data/information taken from stock exchanges and other sources from around the world and ENBD does not guarantee the sequence, accuracy, completeness, or timeliness of information contained in this publication provided thereto by unaffiliated third parties. Moreover, the provision of certain data/information in this publication is subject to the terms and conditions of other agreements to which ENBD is a party. This publication is not intended for use by, or distribution to, any person or entity in any jurisdiction or country where such use or distribution would be contrary to law or regulation. Accordingly, anything to the contrary herein set forth notwithstanding, ENBD, its suppliers, agents, directors, officers, employees, representatives, successors, assigns, affiliates or subsidiaries shall not, directly or indirectly, be liable, in any way, to you or any other person for any: (a) inaccuracies or errors in or omissions from the this publication including, but not limited to, quotes and financial data; (b) loss or damage arising from the use of this publication, including, but not limited to any investment decision occasioned thereby. (c) UNDER NO CIRCUMSTANCES, INCLUDING BUT NOT LIMITED TO NEGLIGENCE, SHALL ENBD, ITS SUPPLIERS, agents, directors, officers, employees, representatives, successors, assigns, affiliates or subsidiaries BE LIABLE TO YOU FOR DIRECT, INDIRECT, INCIDENTAL, CONSEQUENTIAL, SPECIAL, PUNITIVE, OR EXEMPLARY DAMAGES EVEN IF ENBD HAS BEEN ADVISED SPECIFICALLY OF THE POSSIBILITY OF SUCH DAMAGES, ARISING FROM THE USE OF THIS PUBLICATION, INCLUDING BUT NOT LIMITED TO, LOSS OF REVENUE, OPPORTUNITY, OR ANTICIPATED PROFITS OR LOST BUSINESS. The information contained in this publication does not purport to contain all matters relevant to any particular investment or financial instrument and all statements as to future matters are not guaranteed to be accurate. Anyone proposing to rely on or use the information contained in this publication should independently verify and check the accuracy, completeness, reliability and suitability of the information and should obtain independent and specific advice from appropriate professionals or experts. Further, references to any financial instrument or investment product are not intended to imply that an actual trading market exists for such instrument or product. This Portfolio has been prepared based on parameters that reflect good faith determinations based on the information provided in the Customer Investment Profile ("CIP") or as per the agreed investment agreement in place with you ("Mandate"). Unless otherwise specifically agreed by the Bank, in preparing this Portfolio the Bank has only taken into account the information provided in the CIP or Mandate and cannot be held liable for information not disclosed to the Bank in the CIP or Mandate. This Portfolio is based on the Bank's understanding of the information disclosed in the CIP or Mandate which may change should your risk profile or other relevant factors change. In addition, before entering into any transaction, the risks should be fully understood and a determination made as to whether a transaction is appropriate given the person's investment objectives, financial and operational resources, experiences and other relevant circumstances. The obligations relating to a particular transaction (and contractual relationship) including, without limitation, the nature and extent of their exposure to risk should be known as well as any regulatory requirements and restrictions applicable thereto. In publishing this document ENBD is not acting in the capacity of a fiduciary or financial advisor. Data included in this publication may rely on models that do not reflect or take into account all potentially significant factors such as market risk, liquidity risk, and credit risk. ENBD may use different models, make valuation adjustments, or use different methodologies when determining prices at which ENBD is willing to trade financial instruments and/or when valuing its own inventory positions for its books and records. Investment in financial instruments involves risks and returns may vary. The value of and income from your investments may vary because of changes in interest rates, foreign exchange rates, prices and other factors and there is the possibility that you may lose the principle amount invested.. Past performance is not necessarily a guide to future performance. Estimates of future performance are based on assumptions that may not be realized. Before making an investment, investors should consult their advisers on the legal, regulatory, tax, business, investment, financial and accounting implications of the investment. This portfolio review report does not include Derivatives Trading system activities. Recipient Acknowledgements In receiving this publication, you acknowledge, understand and agree that there are risks associated with investment activities. Moreover, you acknowledge in receiving this publication that the responsibility to obtain and carefully read and understand the content of documents relating to any investment activity described in this publication and to seek separate, independent financial advice if required to assess whether a particular investment activity described herein is suitable, lies exclusively with you. You acknowledge, understand and agree that past investment performance is not indicative of the future performance results of any investment and that the information contained herein is not to be used as an indication of the future performance of any investment activity. You acknowledge, understand that this publication has been developed, compiled, prepared, revised, selected, and arranged by ENBD and others (including certain other information sources) through the application of methods and standards of judgment developed and applied through the expenditure of substantial time, effort, and money and constitutes valuable intellectual property of ENBD and such others. All present and future rights in and to trade secrets, patents, copyrights, trademarks, service marks, know-how, and other proprietary rights of any type under the laws of any governmental authority, domestic or foreign, shall, as between you and ENBD, at all times be and remain the sole and exclusive property of ENBD and/or other lawful parties. Except as specifically permitted in writing, you acknowledge and agree that you may not copy or make any use of the content of this publication or any portion thereof. Except as specifically permitted in writing, you shall not use the intellectual property rights connected with this publication, or the names of any individual participant in, or contributor to, the content of this publication, or any variations or derivatives thereof, for any purpose.

YOU AGREE TO USE THIS PUBLICATION SOLELY FOR YOUR OWN NONCOMMERCIAL USE AND BENEFIT, AND NOT FOR RESALE OR OTHER TRANSFER OR DISPOSITION TO, OR USE BY OR FOR THE BENEFIT OF, ANY OTHER PERSON OR ENTITY. YOU AGREE NOT TO USE, TRANSFER, DISTRIBUTE, OR DISPOSE OF ANY INFORMATION CONTAINED IN THIS PUBLICATION IN ANY MANNER THAT COULD COMPETE WITH THE BUSINESS INTERESTS OF ENBD. YOU MAY NOT COPY, REPRODUCE, PUBLISH, DISPLAY, MODIFY, OR CREATE DERIVATIVE WORKS FROM ANY DATA CONTAINED IN THIS PUBLICATION. YOU MAY NOT OFFER ANY PART OF THIS PUBLICATION FOR SALE OR DISTRIBUTE IT OVER ANY MEDIUM INCLUDING BUT NOT LIMITED TO OVER-THE-AIR TELEVISION OR RADIO BROADCAST, A COMPUTER NETWORK OR HYPERLINK FRAMING ON THE INTERNET WITHOUT THE PRIOR WRITTEN CONSENT OF ENBD. THE INFORMATION CONTAINED IN THIS PUBLICATION MAY NOT BE USED TO CONSTRUCT A DATABASE OF ANY KIND. YOU MAY NOT USE THE DATA IN THIS PUBLICATION IN ANY WAY TO IMPROVE THE QUALITY OF ANY DATA SOLD OR CONTRIBUTED TO BY YOU TO ANY THIRD PARTY. FURTHERMORE, YOU MAY NOT USE ANY OF THE TRADEMARKS, TRADE NAMES, SERVICE MARKS, COPYRIGHTS, OR LOGOS OF ENBD OR ITS SUBSIDIARIES IN ANY MANNER WHICH CREATES THE IMPRESSION THAT SUCH ITEMS BELONG TO OR ARE ASSOCIATED WITH YOU OR, EXCEPT AS OTHERWISE PROVIDED WITH ENBD'S PRIOR WRITTEN CONSENT, AND YOU ACKNOWLEDGE THAT YOU HAVE NO OWNERSHIP RIGHTS IN AND TO ANY OF SUCH ITEMS. MOREOVER YOU AGREE THAT YOUR USE OF THIS PUBLICATION IS AT YOUR SOLE RISK AND ACKNOWLEDGE THAT THIS PUBLICATION AND ANYTHING CONTAINED HEREIN, IS PROVIDED "AS IS" AND "AS AVAILABLE," AND THAT ENBD MAKES NO WARRANTY OF ANY KIND, EXPRESS OR IMPLIED, AS TO THIS PUBLICATION, INCLUDING, BUT NOT LIMITED TO, MERCHANTABILITY, NON-INFRINGEMENT, TITLE, OR FITNESS FOR A PARTICULAR PURPOSE OR USE. ENBD is licensed and regulated by the UAE Central Bank. Additional Information for the United Kingdom This publication was prepared by Emirates NBD Bank PJSC in United Arab Emirates. It has been issued and approved for distribution to clients by the London branch of Emirates NBD Bank PJSC which is authorised by the Prudential Regulation Authority and regulated by the Financial Conduct Authority and Prudential Authority in the UK. Any services provided by Emirates NBD Bank PJSC outside the UK will not be regulated by the Financial Conduct Authority and Prudential Authority and you will not receive all the protections afforded to retail customers under this regime. Changes in foreign exchange rates may affect any of the returns or income set out within this publication. Please contact your UK Relationship Manager for further details or to discuss the contents of the publication. Additional Information for Singapore This publication was prepared by Emirates NBD Bank PJSC in the United Arab Emirates. It has been issued and approved for distribution to clients of Singapore branch. Emirates NBD PJSC Singapore Branch holds a wholesale banking license issued by The Monetary Authority of Singapore and regulated under the Financial Advisers Act 'FAA' Chapter 110 and The Securities and Futures Act 'SFA' Chapter 289. Any services provided by Emirates NBD Bank PJSC outside Singapore will not be regulated by the FAA and SFA and you will not receive all the protections afforded to retail customers under the SFA & FAA regime (where appropriate).

Please contact your Relationship Manager for further details or for clarification of the contents, where appropriate. To find out more on ENBD, please visit www.emiratesnbd.com