4 Important Things About Public Transportation in UAE
The United Arab Emirates is a fascinating country. It is a melting pot of culture and are warm in welcoming people from every country and communities. And the nerve system that connects everyone is their rich transportation system.

Below is a list of the popular mode of transportation in the country that one should be aware of while travelling.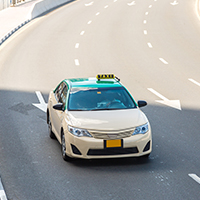 Taxis
The most convenient mode of transportation available all over the United Arab Emirates is Taxis. They come with comparatively cheaper rates, are perfectly maintained, and regulated by the Road and Transport Authority (RTA) . All taxis have authorised meters so that you don't face any ambiguity in fares. There are taxi stands available throughout the cities in UAE, and can also stop a taxi on the street wherever is needed.
You will find several companies catering to taxi service in the UAE, with well-mannered drivers. In the big cities like Dubai, you can also find an app called – "Smart Taxi" that has been introduced by the RTA to help you book the nearest taxi to your location, using your smartphone.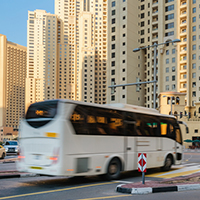 Buses
The bus network of the city is relatively widespread that stands to be a great way of connecting your place to the desired destination. The essential thing is, buses are much affordable. You can purchase the ticket by paying directly, or by using NoI cards. Buses reach almost everywhere and make your journey hassle-free.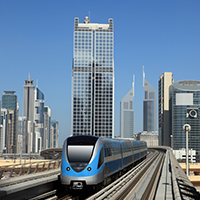 Metro, Mono and Tram
Dubai is the most developed city in the UAE in terms of the rail network, and has Metro, Monorail and Tram available across the city. It is the only city that has all three options in activity; Abu Dhabi Metro is still under construction and Sharjah Metro is in the planning stage. The Metro rail network is fully automated, i.e. driverless, and helps you visit your desired destination fast and efficiently. Though the Metro network does not have wide-spread presence over the city; it runs through important areas and connects major points such as airport, hotels, and malls.

Palm Monorail is a private transport service, designed for the people visiting the Palm shaped islands known as 'Palm Jumeirah'. The monorail connects two peers of the island- Gateway station at entrance and Atlantis hotel located at the other end. Dubai Tram was the most awaited project of the city, launched in 2014. It is nothing but a rail service with integrated public transport and runs through densely populated zones. The Tram is connected to both Monorail and Metro that enables the visitor to switch the mode of transportation easily.

Etihad Rail is in the process of activation since year 2009 and is expected to be linked with the major cities in the UAE such as Dubai, Abu Dhabi, Sharjah, Al Ain, Ras Al Khaimah, KhorFakkan and Fujairah.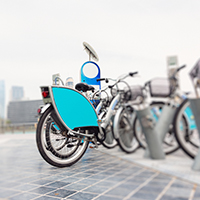 Payment Mode for Public Transport in UAE
Paying for the public transportation has become hassle-free due to special cards that are offered by the government or civic authorities.
The city of Dubai has NoI Card (electronic ticketing card for all mode of public transport) with four different types- Red, Silver, Gold and Blue which one can opt for depending on his/her frequency of travelling.
The bus network also offers 3 special cards classified as Temporary, Anonymous and Personalised cards.
Sharjah, whch is also a big city in the UAE, offers the Sayer Card which can be used while travelling in buses and has only one type.
All these smart cards can be purchased at the ticket counters, RTA offices, from any sales agent, or you can purchase it online. Aside these, you can always you use other modes like cash or debit / credit cards to make payments as well.

These three transport services along with the convenient payment modes shall help you a lot while roaming around this charming Metropolis. Read up on the necessary information before travelling through and experience the best.
Why pay through cash? #GoCashless
Use a Credit Card and Earn Reward Points
Was this Article Helpful?