Entering a Perilous Q4 with Confidence
Chief Investment Officer's team, 01.10.2018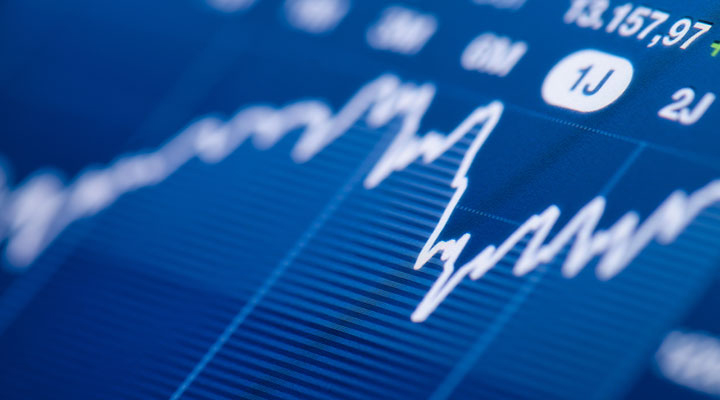 AT A GLANCE
A slightly negative week, concluding an overall positive quarter
Key risks are well identified
Fed's tightening cycle – what is the "New Normal"?
Finding "yield" and "shield" in EM
Equity update: US shines, bright prospects for KSA
Last week saw some consolidation with slightly negative returns across asset classes, with the exception of oil prices, sharply up (Brent ended the week at US $82.7).
This Friday also marked the end of the third quarter. As our regular readers know, we entered the second half of the year with the explicit hope for better returns on risky assets looking forward (see our quarterly publication "The Changing Face of Globalization"), with a contrarian overweight in US equities. More recently, we also went overweight on Emerging Market equities in mid-September, as we thought the consequences of the escalation of the US/China tariffs provided a compelling entry point for the long-run.
In Q3, the total return of global equities was +4.3%, led by Developed Markets (+5%) and the US in particular with +7.6%. EM Equities were negative (-1%) with China the worst contributor (-7.5% in US$). However, since mid-September EM equities are up.
Back in July, we had serious hopes that the US administration would not implement tariffs on all the Chinese exports, and the recent months have proven us wrong. However, investment is not only about what happens, but about what's priced in and as we now work on the assumption that every single Chinese export to the US could be hit by a 25% levy. We still see a compelling case for EM assets for the long-run, given their valuation compared to their secular prospects, as well as the mitigation measures decided by the Chinese government.
As we are currently working on our next quarterly publication, we can already say that we remain confident in the near-term. US mid-term elections will be the key event to watch in early November and serious support to volatility, but the strength of the cycle, the visibility of monetary policies, market valuation and investors positioning are supports for the months to come. The next decade will be tough, but we don't believe that the rally is over yet.
Key risks are well identified
Although on the surface, the past week offered the usual mixed bag of economic releases pointing to no significant improvements in the global business cycle, some meaningful events raised the medium-term risks to the outlook. In Europe, the Italian government announced budget plans putting it on a collision course with the European Union, while in China, the first negative impacts of Trump's tariffs showed up in markedly lower business confidence readings.
Late Thursday, the Italian government released public finances objectives for 2019, with a planned 2.4% budget deficit, a U-turn compared to a previously expected 0.8% target, and out of line with much needed stable borrowing costs. Future larger deficits will set the Italian debt, the second highest in Europe and third-largest in the world, on an unsustainable path – at the time when the ECB will stop its asset purchasing program. The European Commission will most likely reject the budget, leaving Italy vulnerable to downgrades. With a sovereign rating two notches above junk, even one downgrade would put Italian assets further under pressure, and produce higher interest costs offsetting the benefits of the stimulus measures taken by sacrificing financial discipline. Two primary rating agencies are scheduled to review their rating of the Sovereign this month.
The euro, a victim to the spendthrift Italian authorities, tanked for two consecutive sessions. A Bloomberg columnist appropriately labelled the failure to address long-standing debt issues an "extraordinary act of self-harm". As long as domestic investors are happy to buy Italian debt, there is no danger of an imminent catastrophe, so European cohesion will be thoroughly put to the test not before the next downturn looms large. The common area currency is unlikely to rise above 1.18, unless fundamentals in Europe improve sharply and help investors forget about the powerful thrust of populism spreading in Italy.
The impact of US tariffs is showing its first signs on the Chinese economy. Both measures of Chinese business confidence, one released by the government and the other by a private entity, dropped more than expected in September, with declines across most components. It is now likely that the US will go ahead with a plan to subject all Chinese imports to 25% tariffs, which could translate in a 1% hit to Chinese growth in 2019, according to some studies. China is expected to react with increased monetary and fiscal stimulus measures, leaving its economy only marginally affected by the escalating trade war. But this will come at a cost. A smaller external surplus and lower policy rates will weaken the renminbi, which in turn will put pressure on Asian currencies, as neighboring countries will try not to lose competitiveness with China.
A fully-fledged trade war will China is still manageable with the help of Chinese stimulus, yet in the medium term it could generate significant volatility. In the short run EM assets are oversold, undervalued and offer decent growth rates or yields. They offer some appeal to investors who are truly long-term oriented, and are ready to stomach Mr. Trump's next step against China in his 'America First' campaign.
FED's tightening cycle – what is the "New Normal"?
As widely expected, the Federal Reserve raised the Fed Funds rate by 25 basis points at their September meeting to the target range of 2.0% – 2.25%. The minutes and commentary by the Fed officials reinforced market optimism about growth and inflation (to an extent) and pointed to labor market tightness. While the market-implied probability is nearing almost 70% for an additional hike in December, the Fed's dot plot suggests a long-term rate of 3.25% – 3.5%, which is higher than the prior projections.
We wouldn't take this level for granted (we see it as a bit high) given the multiple factors involved, including ever-changing political dynamics, and the structural challenges the US grapples with – surging debt levels and larger than expected funding needs by the Treasury Department.
We reiterate that investors should position on the short belly of the curve where the value is the most attractive. The US yield curve flattened as the FOMC's hike lifted the short end, which, in the midst of benign inflation, pushed the yields on 2-Year (2.82%) and 10-Year (3.06%).
Finding "yield" and "shield" in EM
With EM central banks adjusting their policy rates and EM FX stabilizing broadly, capital inflows to bond funds have continued to recover and recorded the largest flows since April this year. That said, we foresee further volatility for EM debt in the coming weeks driven by tighter liquidity conditions and higher US rates environment (funding backdrop for the US dollar), increased trade tensions and perhaps country-specific risks to resurface given the weaker fiscal and trade imbalances in some of the EM nations exposed. However, some of the recent developments on Argentina (IMF funding) and measures by India on the reduction in government borrowing plan and policy adjustment in Indonesia and Turkey could be mitigating factors for the discerning bond investors. The yield on the broader EM hard-currency benchmark index has risen by 135bps to 5.82% and appears rewarding for the risks associated.
Equity update: US shines, bright prospects for KSA
US equity markets defied odds and had a positive September. It was a standout quarter, the S&P 500 closed up 7.2%, its best quarterly performance in the last five years. The NASDAQ too closed the quarter up 7% but the Dow outshone ending Q3 +9%. Trade tariffs haven't affected investor sentiment in the US, as the Dow Jones index with a 22% weight to the industrial sector turned out to be the best performer. Earnings season kicks off on 12th October with the banks reporting, and a 20% earnings growth is the consensus expectation for Q3. The MSCI world Index lagged the US last quarter, closing up 3.7%, dragged down by EMs which have only begun a recovery as of late. The MSCI indices are considering an increase weight of China A-shares, from the current 5 to 20%. China is the second largest by market cap globally; yet, its weight in global indices is low, as share trading on the mainland has been restricted.
Last week had its usual tech drama with Tesla shares plummeting on news of a SEC investigation. Elon Musk has been compelled to give up his Chairman role and pay a fine. This at least settles the uncertainty around the company's future. Facebook admitted to a security breach which affected 50 mn users' data but stated that it had been fixed. Cyber security is increasingly becoming an area of concern for governments and corporates. However, particularly vulnerable to attack are social media groups with terabytes of member data and payment services companies such as Equifax (145 mn users were affected) with bank and credit card details. Cisco's focus and strength in security software and applications have been a key driver of its 50% share price rise over the last one year.
The KSA budget was higher than initially forecasted; it focused on job growth, providing impetus to KSA economy to eventually support its markets. Public spending is expected to reach 1.1 tn riyals ($295 bn) in 2019, 100 bn riyals more than last year's projection. The government expects GDP to expand 2.1% this year after contracting 0.9% in 2017. The Tadawul Index is +10.7% YTD, led by the banking sector. Consumer companies have been a laggard.
Demand for Saudi oil is expected to increase as U.S. sanctions against Iran take some of its barrels off the market. The Saudi Energy Minister has stated that demand for Saudi crude in October could range from 10.5 mn to 10.6 mn barrels a day. The KSA produced a near-record 10.4 mn barrels a day in August, the country told OPEC.
Written By:
Maurice Gravier
Chief Investment Officer,
Maurice G@EmiratesNBD.com
Anita Gupta
Head of Equity Strategy,
Anitag@EmitatesNBD.com
Yahya Sultan
Head of Fixed Income Strategy,
YahyaS@EmiratesNBD.com
Giorgio Borelli
Head of Asset Allocation,
GiorgioB@EmiratesNBD.com
Disclaimer

Emirates NBD Bank PJSC ("Emirates NBD") is licensed and regulated by the UAE Central Bank and this website aims at providing Internet users with information concerning Emirates NBD Private Banking, its products and activities. Persons having access to information made available by Emirates NBD on this website accept the following rules:

Reliance:
Emirates NBD uses reasonable efforts to obtain information from sources which it believes to be reliable, however Emirates NBD makes no representation that the information or opinions contained in publications on this website are accurate, reliable or complete. Published information may include data/information from stock exchanges and other sources from around the world and Emirates NBD does not guarantee the sequence, accuracy, completeness, or timeliness of information contained on this website provided thereto by unaffiliated third parties. Anyone proposing to rely on or use the information contained on this website should independently verify and check the accuracy, completeness, reliability and suitability of the information and should obtain independent and specific advice from appropriate professionals or experts. Further, references to any financial instrument or investment product are not intended to imply that an actual trading market exists for such instrument or product. Emirates NBD is not acting in the capacity of a fiduciary or financial advisor. Any publications on this website are provided for informational purposes only and are not intended for trading purposes. Data/information provided herein is intended to serve for illustrative purposes and is not designed to initiate or conclude any transaction. The information available on this website is not intended for use by, or distribution to, any person or entity in any jurisdiction or country where such use or distribution would be contrary to law or regulation. This website and anything contained herein, is provided "as is" and "as available," and that Emirates NBD makes no warranty of any kind, express or implied, as to this website, including, but not limited to, merchantability, non-infringement, title, or fitness for a particular purpose or use.

Modifications:
The provision of certain data/information on this website is subject to the terms and conditions of other agreements to which Emirates NBD is a party. Emirates NBD reserves the right to make changes and additions to the information provided at any time without prior notice. The information may be modified or removed without prior notice. No buy or sell orders submitted via the internet or email will be accepted. In addition, the data/information contained on this website is prepared as of a particular date and time and will not reflect subsequent changes in the market or changes in any other factors relevant to the determination of whether a particular investment activity is advisable.

Liability:
Information contained on this website is believed by Emirates NBD to be accurate and true, in all material respects. Emirates NBD accepts no responsibility whatsoever for any loss or damage caused by any act or omission taken as a result of the information contained on this website. Further Emirates NBD accepts no liability for the information and opinions published on the website and is under no obligation to remove outdated information from its website or to mark it clearly as such. The information given on this website may not be distributed or forwarded in whole or in part. Accordingly, anything to the contrary herein set forth notwithstanding, Emirates NBD, its suppliers, agents, directors, officers, employees, representatives, successors, assigns, affiliates or subsidiaries shall not, directly or indirectly, be liable, in any way, to you or any other person for any: (a) inaccuracies or errors in or omissions from the information available on this website including, but not limited to, quotes and financial data; or (b) loss or damage arising from the use of this publication, including, but not limited to any investment decision occasioned thereby. or (c) under no circumstances, including but not limited to negligence, shall Emirates NBD, its suppliers, agents, directors, officers, employees, representatives, successors, assigns, affiliates or subsidiaries be liable to you for direct, indirect, incidental, consequential, special, punitive, or exemplary damages even if Emirates NBD has been advised specifically of the possibility of such damages, arising from the use of the information on this website, including but not limited to, loss of revenue, opportunity, or anticipated profits or lost business. Emirates NBD expressly accepts no liability for losses or damages of any kind arising from using or accessing this website or links to third-party websites or from viewing information on any of its web pages. Furthermore, Emirates NBD accepts no liability for any unauthorized manipulation of users IT systems. Emirates NBD expressly draws user's attention to the risk of viruses and the threat of hacker attacks

Third Party Website:
Users may be aware that Emirates NBD has no control whatsoever over third-party websites linked to or from this website and therefore accepts no liability for the content of such websites being correct, complete and legally valid for the products and services offered on such websites. Emirates NBD's express written permission must always be sought before including a link to this website on a third-party website.

Solicitation:
None of the information on this website in any way constitutes a solicitation, offer, opinion, or recommendation by Emirates NBD to buy or sell any security, or to provide legal, tax, accounting, or investment advice or services regarding the profitability or suitability of any security or investment.

Forward Looking:
The information contained on this website does not purport to contain all matters relevant to any particular investment or financial instrument and all statements as to future matters are not guaranteed to be accurate. Certain matters in this publication on the website are about the future performance of Emirates NBD or members of its group (the Group), including without limitation, future revenues, earnings, strategies, prospects and all other statements that are not purely historical, constitute "forward-looking statements". Such forward-looking statements are based on current expectations or beliefs, as well as assumptions about future events, made from information currently available. Forward-looking statements often use words such as "anticipate", "target", "expect", "estimate", "intend", "plan", "goal", "seek", "believe", "will", "may", "should", "would", "could" or other words of similar meaning. Undue reliance should not be placed on any such statements in making an investment decision, as forward-looking statements, by their nature, are subject to known and unknown risks and uncertainties that could cause actual results, as well as the Group's plans and objectives, to differ materially from those expressed or implied in the forward-looking statements. Past performance is not necessarily a guide to future performance. Estimates of future performance are based on assumptions that may not be realized.

Risk: In addition, before entering into any transaction, the risks should be fully understood and a determination made as to whether a transaction is appropriate given the person's investment objectives, financial and operational resources, experiences and other relevant circumstances. The obligations relating to a particular transaction (and contractual relationship) including, without limitation, the nature and extent of their exposure to risk should be known as well as any regulatory requirements and restrictions applicable thereto. Data included on this website may rely on models that do not reflect or take into account all potentially significant factors such as market risk, liquidity risk, and credit risk. Emirates NBD may use different models, make valuation adjustments, or use different methodologies when determining prices at which Emirates NBD is willing to trade financial instruments and/or when valuing its own inventory positions for its books and records.

Investment in financial instruments involves risks and returns may vary. Before making such an investment, investors should consult their advisers on the legal, regulatory, tax, business, investment, financial and accounting implications of the investment.

Intellectual property:
The information on this website has been developed, compiled, prepared, revised, selected, and arranged by Emirates NBD and others (including certain other information sources) through the application of methods and standards of judgment developed and applied through the expenditure of substantial time, effort, and money and constitutes valuable intellectual property of Emirates NBD and all present and future rights in and to trade secrets, patents, copyrights, trademarks, service marks, know-how, and other proprietary rights of any type under the laws of any governmental authority, domestic or foreign, shall at all times be and remain the sole and exclusive property of Emirates NBD and/or other lawful parties and you acknowledge that you have no ownership rights in and to any of such items. Except as specifically permitted in writing, the information provided in this website shall not be copied or make any use of any information on this website or any portion of the intellectual property rights connected with this website, or the names of any individual participant in, or contributor to, the content of this website, or any variations or derivatives thereof, for any purpose. Further you shall not use any of the trademarks, trade names, service marks, copyrights, or logos of Emirates NBD or its subsidiaries in any manner which creates the impression that such items belong to or are associated with you or, except as otherwise provided with Emirates NBD's prior written consent,

Confidentiality:
The information on this website solely for non-commercial use and benefit and the use of this information is not intended for resale or other transfer or disposition to, or use by or for the benefit of, any other person or entity. Information contained in this website shall not be used, transferred, distributed, reproduced, published, displayed, modified, create derivative works from any data contained on this website or disposed of in any manner that could compete with the business interests of Emirates NBD. Any part of this website may not be offered for sale or distribute it over any medium including but not limited to over-the-air television or radio broadcast, a computer network or hyperlink framing on the internet without the prior written consent of Emirates NBD. The information contained on this website may not be used to construct a database of any kind. The data on this website shall not be used in any way to improve the quality of any data sold or contributed by you to any third party.

Recipient Acknowledgements
In accessing this website, you acknowledge and agree that there are risks associated with investment activities. Moreover, you agree that your use of this publication is at your sole risk and acknowledge that the responsibility to obtain and carefully read and understand the content of documents relating to any investment activity described on this website and to seek separate, independent financial advice if required to assess whether a particular investment activity described herein is suitable, lies exclusively with you.