Another drop of red ink
Chief Investment Officer's team, 17.12.2018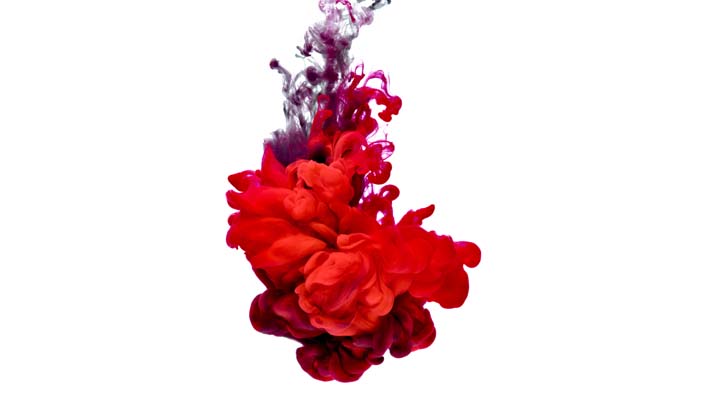 AT A GLANCE
Another negative week across the board, with a stronger US Dollar and weaker oil
Market undershoot current fundamentals, but the end of the year is not the time for action
After a brilliant 2017, investors are looking forward to ending a much more volatile 2018. The last week saw a mix of volatility and downward trends across assets. We still haven't see the tangible signs of fundamental deterioration which would justify the current price action. However, market participants see the proverbial glass as being half-empty, despite a more dovish Federal Reserve and the US/China truce on trade. Instead of acknowledging progress on what were the key concerns some weeks ago, risky assets have reacted to the mixed data from China and Europe. Equities lost 1% across regions, fixed income was flat, oil was down 2.7%, and the US dollar was firmer against all major counterparts.
We stick to our view that markets undershoot fundamentals but keep our overall modest absolute allocation to risky assets unchanged: this period of the year is anyway not appropriate to take new positions, as lower volumes can lead to erratic price variations.
Cross-asset considerations
Markets are still caught in the grips of end-of-cycle concerns, fueled by US growth rolling over and the rest-of-world failing to pick up. US growth is tracking a robust 3.5% annualized in the current quarter, while news from Europe and China continues to be disappointing. Globally, forward-looking subcomponents of the headline business confidence index, new orders and future outputs, have dropped further, suggesting that the turning point in the current slowdown phase is not round the corner.
The ECB struck quite a fine balancing act in the latest meeting, remarking that downside risks to the outlook have become more uncertain while confirming a narrative of above-trend growth and rising inflation. Investor attention will be caught by this week's Fed policy decision, almost certainly a hike, and language, expected to strike a more dovish tone, highlighting data dependency and possibly a shift to a lower number of rate increases than previously planned by the Federal Open Market Committee.
Negative US equity performance this year can be explained by multiples contraction driven by the Fed tightening cycle, compounded of course by specific geopolitical risks. Historically, the S&P500 forward-looking price-to-earnings multiple has tended to drop during times of tighter policy, this year being no exception, and if anything representing payback for when the price to earnings ratio expanded in the face of higher policy rates in late 2017.
What remains surprising is the deterioration of the economic outlook priced in by markets in general, in spite of almost record-low global unemployment, forecasts of above-trend global expansion rates next year and short-term positive news flow represented by the recent shift in Fed tone and the 90-day truce in the US-China trade war. Noteworthy is the inversion of the 5-3 year yield curve on the US Treasury market, that has historically preceded peak policy rates by some months. This means on a more practical note that investors are pulling forward the time when they think that US growth will peak, which should occur according to the market-implied view by the end of 2019.
Under this scenario, a positive performance of risk assets would require looser financial conditions and improvements in non-US growth. The Fed would be required to strike a more reassuring note at the forthcoming meeting, the US dollar to weaken against major peers in 2019 and Europe and China to reverse their sluggish growth. Indeed, a slower end-of-cycle pace of Fed tightening is usually associated with the outperformance of DM reserve currencies against the US dollar, which would help ease global financial conditions and support the emerging countries. The effects of China stimulus should kick in by that time, providing that marginal macro improvement which markets have so far continued to look for in vain.
In the shorter term there seems to be no obvious catalyst reversing rising asset volatility; hence markets are unlikely to find a direction until end-of-cycle concerns are dispelled –or confirmed. This supports our overweight positioning on gold, offering value in absolute terms against the backdrop of a shorter Fed tightening cycle, as well as in relative terms as a hedge to rising portfolio risks.
Fixed income update
Asset class returns and recent market gyrations are a function of how macro fundamental data and investor sentiment interact. The underlying story continues on waning global growth as reflected in some of the recent data prints. Chinese retail sales and industrial production both came in below expectations, but not a surprising level given China's measure to curb credit and leverage in the system. China's November release suggests that weaker external demand has started to pressure economic activity while domestic demand as evidenced by weaker-than-expected retail sales came in softer.
The slowdown in export growth alongside industrial production growth has renewed worries for a hard landing.
We, however, maintain our view that authorities would extensively fine-tune monetary policy to manage the situation. What remains upbeat are signs of stabilization on property investments. The PBOC governor Yi Gang said on 13 December that the central bank needs to strike a balance between internal and external equilibrium when it determines policy. In a cyclical downturn, the domestic economy should be prioritized, and monetary conditions should be relatively loose, though caution is needed because too low an interest rate will affect the exchange rate.
In the US, the 10-year government yields (2.88%) are well supported and likely to remain range-bound as investors wait for December 19 FOMC which would be accompanied by a press conference. Additionally, the White House and many of the federal agencies are on advanced preparations for a partial government shutdown, as President Trump and congressional Democrats appear unlikely to resolve their fight over the Mexican border wall.
The ECB will stop their quantitative easing program (€2.6tn) in January, and governor Draghi said that while risks are still "broadly balanced," they are now "moving to the downside". This tone pushed the benchmark 10Y Bund yields lower to just under a quarter of a percent.
Emerging Markets debt has staged a strong comeback after the summer sell-off. The exacerbation was broad-based in our view with markets not being able to concise risk from idiosyncratic country-specific to simply beta de-risking. During the last few weeks, we witnessed several central banks fine-tuning their policies, and showcasing their willingness to adapt to macro changes and manage liquidity. The resignation of RBI's top chief around questions on independence didn't trigger an apocalypse on Indian assets. The Central Bank of Russia hiked interest rates by 25bp last Friday, taking the policy rate to 7.75%. The Central Bank of Turkey kept all policy rates unchanged with the repo rate at 24%. The monetary policy committee statement tilted towards a slightly more hawkish bias.
Broadly, we believe that EM central banks would observe inflation very carefully, and get some margins of leeway should US Dollar stabilize or weaken at a point. Inflation data has been undershooting of late predicated with lower oil prices, stable FX backdrop, and benign food prices.
Equity update
The three major US indices entered correction territory as retail sales data, and industrial production from China and PMI data from Europe disappointed investors. On Friday, the S&P 500 and Dow Jones indices reversed gains made till Thursday. The Nasdaq is the only major US index still positive for the year while net total returns for S&P500 and Dow Jones are negative. Losses in December to date are c.5%. Slowing growth is seen to be the predominant and the end of year rally may thus not happen without a catalyst – relief on the US/China trade front has not been enough. Strong economic growth in the US is expected to be tempered by peaking corporate margins. Though the Fed has a dovish message and the fear of rising rates in 2019 is diminished, rising wages and input costs continue to put pressure on margins.
The picture is however less miserable when looking at valuations. For the S&P500, applying a reasonable multiple of 16.5X to 2019 consensus EPS of $178 would lead to significant upside to the current levels. Applying our own conservative assumptions leads to fair value around 2830.
Without visibility on tariffs, US companies keep on favoring share buybacks over investments – reaching $200bn in Q3. Short-term impact is mathematically positive on earnings per share, but investments are paramount for sustainable returns.
The 2018 picture is worse outside of the US. The Eurozone is down 13.3% and Japan 10.4% (MSCI Total return USD indices). Emerging markets lost 14.2% but are somewhat stable – and outperforming DMs - since October. The German DAX, which has the highest exposure in its revenue amongst European countries to overseas markets almost mirrors the MSCI EM, with an important representation of the automotive sector. The shift to predominantly electric vehicle production by German manufacturers is somewhat dependent on China, currently the largest market for EVs.
Equity market (total) returns for GCC countries YTD are mixed: the KSA is up +13.5%, the UAE is split between (DFM) at -19.8% and Abu Dhabi (ADX) at +15.5%Kuwait is positive +4.4%. The GCC corporate sector appears to be stable, backed by (as yet) benign oil prices and economic growth. However, external factors and government reforms could put pressure on companies' cash flow in 2019. According to Fitch, because GCC economies are generally pegged to the US dollar, they are exposed to global monetary tightening policy and higher interest rates.
Companies in the region are focusing on technological innovation. Saudi Aramco has signed an agreement with global technology and innovation leader Raytheon Company to set up a cybersecurity joint venture aimed at providing best‐in‐class cybersecurity services across the region. Raytheon Company, is a specialist in defense, civil government and cybersecurity solutions.
Written By:
Maurice Gravier
Chief Investment Officer,
Maurice G@EmiratesNBD.com
Anita Gupta
Head of Equity Strategy,
Anitag@EmitatesNBD.com
Yahya Sultan
Head of Fixed Income Strategy,
YahyaS@EmiratesNBD.com
Giorgio Borelli
Head of Asset Allocation,
GiorgioB@EmiratesNBD.com
Disclaimer

Emirates NBD Bank PJSC ("Emirates NBD") is licensed and regulated by the UAE Central Bank and this website aims at providing Internet users with information concerning Emirates NBD Private Banking, its products and activities. Persons having access to information made available by Emirates NBD on this website accept the following rules:

Reliance:
Emirates NBD uses reasonable efforts to obtain information from sources which it believes to be reliable, however Emirates NBD makes no representation that the information or opinions contained in publications on this website are accurate, reliable or complete. Published information may include data/information from stock exchanges and other sources from around the world and Emirates NBD does not guarantee the sequence, accuracy, completeness, or timeliness of information contained on this website provided thereto by unaffiliated third parties. Anyone proposing to rely on or use the information contained on this website should independently verify and check the accuracy, completeness, reliability and suitability of the information and should obtain independent and specific advice from appropriate professionals or experts. Further, references to any financial instrument or investment product are not intended to imply that an actual trading market exists for such instrument or product. Emirates NBD is not acting in the capacity of a fiduciary or financial advisor. Any publications on this website are provided for informational purposes only and are not intended for trading purposes. Data/information provided herein is intended to serve for illustrative purposes and is not designed to initiate or conclude any transaction. The information available on this website is not intended for use by, or distribution to, any person or entity in any jurisdiction or country where such use or distribution would be contrary to law or regulation. This website and anything contained herein, is provided "as is" and "as available," and that Emirates NBD makes no warranty of any kind, express or implied, as to this website, including, but not limited to, merchantability, non-infringement, title, or fitness for a particular purpose or use.

Modifications:
The provision of certain data/information on this website is subject to the terms and conditions of other agreements to which Emirates NBD is a party. Emirates NBD reserves the right to make changes and additions to the information provided at any time without prior notice. The information may be modified or removed without prior notice. No buy or sell orders submitted via the internet or email will be accepted. In addition, the data/information contained on this website is prepared as of a particular date and time and will not reflect subsequent changes in the market or changes in any other factors relevant to the determination of whether a particular investment activity is advisable.

Liability:
Information contained on this website is believed by Emirates NBD to be accurate and true, in all material respects. Emirates NBD accepts no responsibility whatsoever for any loss or damage caused by any act or omission taken as a result of the information contained on this website. Further Emirates NBD accepts no liability for the information and opinions published on the website and is under no obligation to remove outdated information from its website or to mark it clearly as such. The information given on this website may not be distributed or forwarded in whole or in part. Accordingly, anything to the contrary herein set forth notwithstanding, Emirates NBD, its suppliers, agents, directors, officers, employees, representatives, successors, assigns, affiliates or subsidiaries shall not, directly or indirectly, be liable, in any way, to you or any other person for any: (a) inaccuracies or errors in or omissions from the information available on this website including, but not limited to, quotes and financial data; or (b) loss or damage arising from the use of this publication, including, but not limited to any investment decision occasioned thereby. or (c) under no circumstances, including but not limited to negligence, shall Emirates NBD, its suppliers, agents, directors, officers, employees, representatives, successors, assigns, affiliates or subsidiaries be liable to you for direct, indirect, incidental, consequential, special, punitive, or exemplary damages even if Emirates NBD has been advised specifically of the possibility of such damages, arising from the use of the information on this website, including but not limited to, loss of revenue, opportunity, or anticipated profits or lost business. Emirates NBD expressly accepts no liability for losses or damages of any kind arising from using or accessing this website or links to third-party websites or from viewing information on any of its web pages. Furthermore, Emirates NBD accepts no liability for any unauthorized manipulation of users IT systems. Emirates NBD expressly draws user's attention to the risk of viruses and the threat of hacker attacks

Third Party Website:
Users may be aware that Emirates NBD has no control whatsoever over third-party websites linked to or from this website and therefore accepts no liability for the content of such websites being correct, complete and legally valid for the products and services offered on such websites. Emirates NBD's express written permission must always be sought before including a link to this website on a third-party website.

Solicitation:
None of the information on this website in any way constitutes a solicitation, offer, opinion, or recommendation by Emirates NBD to buy or sell any security, or to provide legal, tax, accounting, or investment advice or services regarding the profitability or suitability of any security or investment.

Forward Looking:
The information contained on this website does not purport to contain all matters relevant to any particular investment or financial instrument and all statements as to future matters are not guaranteed to be accurate. Certain matters in this publication on the website are about the future performance of Emirates NBD or members of its group (the Group), including without limitation, future revenues, earnings, strategies, prospects and all other statements that are not purely historical, constitute "forward-looking statements". Such forward-looking statements are based on current expectations or beliefs, as well as assumptions about future events, made from information currently available. Forward-looking statements often use words such as "anticipate", "target", "expect", "estimate", "intend", "plan", "goal", "seek", "believe", "will", "may", "should", "would", "could" or other words of similar meaning. Undue reliance should not be placed on any such statements in making an investment decision, as forward-looking statements, by their nature, are subject to known and unknown risks and uncertainties that could cause actual results, as well as the Group's plans and objectives, to differ materially from those expressed or implied in the forward-looking statements. Past performance is not necessarily a guide to future performance. Estimates of future performance are based on assumptions that may not be realized.

Risk: In addition, before entering into any transaction, the risks should be fully understood and a determination made as to whether a transaction is appropriate given the person's investment objectives, financial and operational resources, experiences and other relevant circumstances. The obligations relating to a particular transaction (and contractual relationship) including, without limitation, the nature and extent of their exposure to risk should be known as well as any regulatory requirements and restrictions applicable thereto. Data included on this website may rely on models that do not reflect or take into account all potentially significant factors such as market risk, liquidity risk, and credit risk. Emirates NBD may use different models, make valuation adjustments, or use different methodologies when determining prices at which Emirates NBD is willing to trade financial instruments and/or when valuing its own inventory positions for its books and records.

Investment in financial instruments involves risks and returns may vary. Before making such an investment, investors should consult their advisers on the legal, regulatory, tax, business, investment, financial and accounting implications of the investment.

Intellectual property:
The information on this website has been developed, compiled, prepared, revised, selected, and arranged by Emirates NBD and others (including certain other information sources) through the application of methods and standards of judgment developed and applied through the expenditure of substantial time, effort, and money and constitutes valuable intellectual property of Emirates NBD and all present and future rights in and to trade secrets, patents, copyrights, trademarks, service marks, know-how, and other proprietary rights of any type under the laws of any governmental authority, domestic or foreign, shall at all times be and remain the sole and exclusive property of Emirates NBD and/or other lawful parties and you acknowledge that you have no ownership rights in and to any of such items. Except as specifically permitted in writing, the information provided in this website shall not be copied or make any use of any information on this website or any portion of the intellectual property rights connected with this website, or the names of any individual participant in, or contributor to, the content of this website, or any variations or derivatives thereof, for any purpose. Further you shall not use any of the trademarks, trade names, service marks, copyrights, or logos of Emirates NBD or its subsidiaries in any manner which creates the impression that such items belong to or are associated with you or, except as otherwise provided with Emirates NBD's prior written consent,

Confidentiality:
The information on this website solely for non-commercial use and benefit and the use of this information is not intended for resale or other transfer or disposition to, or use by or for the benefit of, any other person or entity. Information contained in this website shall not be used, transferred, distributed, reproduced, published, displayed, modified, create derivative works from any data contained on this website or disposed of in any manner that could compete with the business interests of Emirates NBD. Any part of this website may not be offered for sale or distribute it over any medium including but not limited to over-the-air television or radio broadcast, a computer network or hyperlink framing on the internet without the prior written consent of Emirates NBD. The information contained on this website may not be used to construct a database of any kind. The data on this website shall not be used in any way to improve the quality of any data sold or contributed by you to any third party.

Recipient Acknowledgements
In accessing this website, you acknowledge and agree that there are risks associated with investment activities. Moreover, you agree that your use of this publication is at your sole risk and acknowledge that the responsibility to obtain and carefully read and understand the content of documents relating to any investment activity described on this website and to seek separate, independent financial advice if required to assess whether a particular investment activity described herein is suitable, lies exclusively with you.